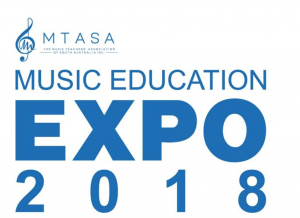 An event for ALL MUSIC EDUCATORS from all sectors to gather, network and hear about our industry.
With a huge variety of EXHIBITORS, GIVEAWAYS, PERFORMANCES and great COFFEE,
Guest speaker SAMANTHA COATES, author of BLITZ BOOKZ will be in attendance to give some insights into some hot topics including an introduction to her new book series.
The MTASA AGM will take place during the event.

Keynote presenter – Samantha Coates
GIFTED AND TALENTED ARE DANGEROUS WORDS
The words 'gifted' and 'talented' have evolved to create a perception that hard work can be bypassed. Samantha discusses the impact of labelling and of NOT labelling students in all kinds of musical settings, from private lessons to classroom teaching. This session also explores growth and fixed mindsets, and how to educate parents so that these labels are not perpetuated.
ROTE IS NOT A FOUR-LETTER WORD!
Samantha will demonstrate ways to combine elements of rote teaching with rhythm and pattern recognition, and composition/improvisation exercises. She will show how this hybrid approach can dramatically speed up the process of sight reading. Also featured in this session is her new repertoire series, which fast-tracks sight reading and stimulates creativity in even the most reluctant student.