Click HERE for requirements
Professional Development days
Advertising through web and printed Teachers Directory
Concert Performance days and competitions/scholarships for your students
Subscription to our quarterly newsletter
Email updates for events and opportunities in SA

Recommended teaching fee for the teachers
15% off all print music at PianoMax
10% off RRP of print music, 30 day payment terms, and 15% off RRP for print purchases over $250.
10% off all print music at Size Music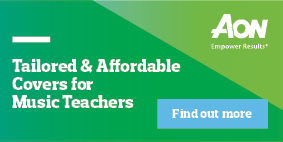 $105
Full Membership requiring 3 years of teaching experience and tertiary qualifications.
$52
Membership for Secondary and Tertiary students who are currently teaching or intend to teach
$30
Friends membership is offered to any person who shows a genuine interest in supporting The Association and its objects.
$30
Institutional Membership entitles an organisation to be placed on the mailing list to receive The Music Stand and other items.