The Music Teachers' Association of SA Inc. is the professional association for private studio music teachers. Established in 1930, it exists for the benefit of members and endeavours to promote musicianship and general aspects of studio music teaching. It provides services for teachers and the general public and is a non-profit organisation, run by a council of volunteers.

WHY CHOOSE MTASA
Become a member of the MTASA to network and collaborate with South Australia's Music Teaching Community!
Member benefits include:

SEMINARS AND WORKSHOPS
Members are notified and invited to take part in regular workshops and training!
MTASA members at various levels receive discounts on events.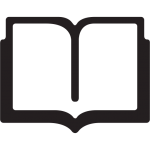 TEACHER DIRECTORY
Need an instrumental teacher?
Search by instruments, name, or suburb! You'll be happy to know that all of our teachers have been accepted into MTASA by council and have a proven ability to teach.