G'day Mate,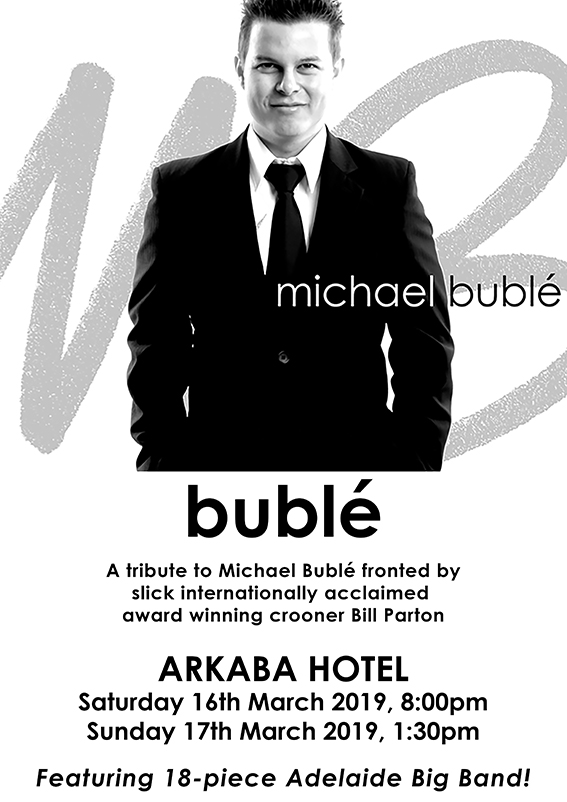 I'm writing to give you a heads up in relation to Adelaide Big Band's upcoming Michael Bublé tribute show (Adelaide Fringe Festival 2019).
Show Details:
– Bublé
– Arkaba Hotel
– 150 Glen Osmond Rd, Fullarton SA 5063
– Saturday 16th March 2019, 8:00pm
– Sunday 17th March 2019, 1:30pm
– $45A / $42C
– Parking Available
– Bookings: https://adelaidefringe.com.au/fringetix/buble-af2019 (Fringe Tix)
See promotional artwork attached.
Please 'like' us on Facebook if you haven't already: www.facebook.com/adelaidebigband
See you in a couple weeks yeah!?
Cheers,
Bill Parton.
ADELAIDE BIG BAND
info@adelaidebigband.com.au
www.adelaidebigband.com.au
www.facebook.com/adelaidebigband
www.twitter.com/adelaidebigband
www.youtube.com/c/adelaidebigband